Right of Privacy: Does Police Intrusion Without Search Warrant in Someone Else's Home Violate Civil Liberties?  A recent  article  in Voice For the Defense, a publication of the Texas Criminal Defense Lawyers Association highlighted an appellate case handled by attorneys Morgan Walker and Matt Zimmerman.  The article poses the question of whether the ruling by the court was justified based on the expectation of privacy as stated in the Fourth Amendment to the Constitution.
The case centered around the arrest of an Abilene man with a warrant for his arrest on different preexisting criminal charges. After locating the subject at his friend's home, the police found the subject to be in possession of narcotics.  
In the appeal, Walker argued that the arrest was a violation of the client's civil liberties since officials would have never found the drugs if law enforcement had not illegally entered the subject's friend's home to arrest the client.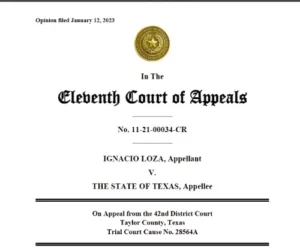 Ultimately, the Court determined that this case serves as an exception to the rule that the Fourth Amendment guarantees that an individual has the right of privacy in any place that a person would have a "reasonable expectation of privacy."  A person's dwelling has been identified as a place that can only be interfered with by the government after a warrant has been issued because in our dwellings, we know people expect to have privacy.  
The ruling explained that while individuals have the right of privacy in their OWN home, that this expectation does not exist if you happen to be in the home of a friend, which is what happened in this case.
It is important to note that drug and other petty crime cases, like this one, have been the battleground where Appellate Judges have been tasked with articulating where the power of government must yield at the place where the rights of individuals begin.   
Right Of Privacy Debate
The question of  Right of Privacy: does police intrusion without search warrant in someone else's home violate civil liberties is still up for debate.  Walker and Zimmerman pose the question, where does an individuals' reasonable expectation of right to privacy end is one in which the law seems out of harmony with real life, and it may be something that lawyers and judges may reexamine in the future.