RIMINAL APPEAL LAWYER | FEDERAL APPEALS
Attorney Morgan Walker is passionate about the law and making sure that every Texas and Federal appeals and writ client she works with is afforded the protections that our Constitution has given them.
She has a deep understanding of the concepts involved in these cases and is able to clearly explain them to her clients. This allows them to make informed decisions about their case and gives them the best chance of success.
Walker is a skilled advocate who knows how to navigate the appeals process and obtain the best possible outcome for her clients. She is committed to fighting for justice and ensuring that her clients' rights are protected.
Morgan was born and raised in Dieterich, Illinois, which is located in Central Illinois between St. Louis and Indianapolis. She currently resides in the Dallas, Texas Metroplex, and is happily married to Travis Walker and they have an amazing son, Owen Walker. Her family is complete with two dogs, Oliver and Zoey.
She will tell you that as a teen she was an avid fan of the "Criminal Minds" police procedural crime drama television series and that's what sparked her interest in becoming a lawyer.
Morgan obtained her Bachelor of Arts from the University of Illinois at Springfield in 2016 in Criminal Justice and Legal Studies.
Prior to attending law school, Morgan worked as a paralegal and title assistant.
PASSION FOR CRIMINAL LAW – ADVOCATING FOR YOUR RIGHTS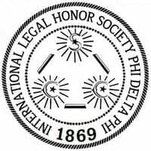 Morgan attended law school at Southern Illinois University School of Law where she received her Juris Doctorate and graduated Cum Laude.
She was also on the Dean's List and a member of Phi Delta Phi, an international legal honor society and the oldest legal organization in continuous existence in the United States. Phi Delta Phi promotes the intellectual, social, and professional qualities that a law student is expected to bring to the bar.
Throughout her time in law school, Morgan loved all classes focused on criminal law and procedure.
During law school, Morgan spent two years clerking for the Jackson County, IL judges where she primarily researched issues in pending criminal cases.
Areas of Specialization
Federal Criminal Cases
Texas State Criminal Cases
Non-Disclosures
Expunctions
Sealing Records
Release from Sex Offender Registration Requirements
Occupational Driver's License
Early Release from Probation
Direct Appeals
11.07 Writ of Habeas Corpus (Texas state or Federal)
While her family would say Morgan went to law school so she could get paid to argue, her real goal is to be the person that her clients can count on to advocate for their rights.
Morgan has a passion for criminal law and criminal defense.

She is a member of the Texas Bar College which is a professional society of legal scholars who are leaders in the Texas legal community and champions of legal education. Morgan completed 48.75 CLE (Continuing Legal Education) hours within 5 months of getting licensed to practice.
On October 19, 2021 she was sworn in to practice in the bar of the Northern Texas District Federal Court at the Abilene, TX Federal Building.
Morgan Walker – State Bar of Texas
Be sure to check out her results page to see how she's helped her clients from across Texas.
CONTINUING LEGAL EDUCATION – CLE – STATE BAR OF TEXAS
2023
Non-Capital Habeas Conference – Portland, OR / Administrative Office of the U.S. Courts Defender Services Office Training Division
2022
Advanced Criminal Law
The Red, Writ, and Blue: Post Conviction Writs
2022 Conference on Criminal Appeals
Social Media Evidence
2021
Advanced Criminal Law Course 2021
Supplement to 2020 Conference on Criminal Appeals
Mining the Golden Nuggets of Federal Practice
2021 Conference on Criminal Appeals
Justice James A. Baker Guide to Ethics and Professionalism