– WE ARE PROUD OF THE RESULTS WE'VE ACHIEVED FOR OUR CLIENTS –
Here at Blizzard and Zimmerman Attorneys, we are proud of our trial victories in both state and federal court and we are equally proud of our appellate victories.
More importantly, we are proud of the results we have achieved for our Abilene, TX, and statewide clients.
We do this work because we care about people.
We believe in fighting for our clients.
We believe in compassion.
We believe in second chances.
And we believe in justice.
With over 30 combined years of advocacy, our experienced federal criminal defense, state criminal defense, criminal appeal, family law, and divorce lawyers have gained a reputation for securing positive results for our clients.
Review our past results and contact us today knowing you are in good hands.
If you've been a client and would like to leave a review please post here on Google: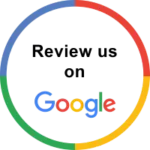 "Seek justice. Defend the oppressed. – Isaiah 1:17."
Our lawyers and staff here at Blizzard & Zimmerman Attorneys have the tenacity and dedication to give your case the time and attention it requires. Contact our team today to schedule a one-on-one lawyer consultation.