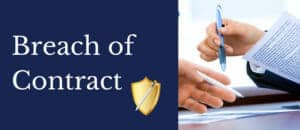 ABILENE BREACH OF CONTRACT ATTORNEY
Are you looking for a business attorney who handles Breach of Contract issues?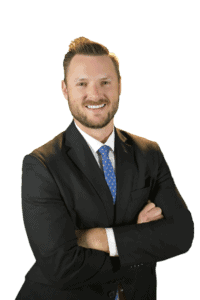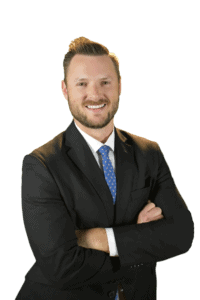 At Blizzard and Zimmerman Attorneys we are well-versed in all aspects of business law in Texas. If you are dealing with a breach of contract and would like to find out your options, do not hesitate to contact us.
Our business law division is headed by partner Matt Zimmerman who, along with his Juris Doctorate, has his Masters of Business Administration MBA from the Texas Tech University School of Business.
Our team represents businesses across west Texas in breach of contract litigation related to breaches of agreements and/or contracts, cases of fraud, and Deceptive Practice (DTPA) cases.
The best and fastest way to resolve business disputes is through mediation. Unfortunately, mediation does not always work and it may be necessary to pursue arbitration or even litigation.
Texas law establishes time limits for pursuing legal action in cases involving a breach of contract, so you must not delay in deciding whether to see a legal remedy. Contract law can be difficult for business owners to navigate on their own. To ensure the best possible outcome, it is best to seek counsel from an experienced breach of a contract lawyer.
Suffering from a breach of contract or being accused of breach a contract?
Matt Zimmerman has the experience required to help you resolve matters that involve a breach of contract quickly whether you have been harmed by a break of contract or you've been accused of breaching a contract.
He is passionate to provide only the best legal services for his clients.
You deserve uncompromising attention to your unique business needs.
We handle business law legal issues including:
Breach of Agreement
Breach of Contract
Fraud
Texas Deceptive Trade Practice Litigation (DTPA)
Breach of Contract
A breach of contract is easy to identify. However, it is usually difficult to determine if the breach of contract is something that is worth pursuing legally. Determining if you should seek legal recourse requires you to assess if the breach was material and caused damage.
You can expect prompt handling of time-sensitive issues and consistent professional excellence.
Blizzard & Zimmerman Attorneys provides top-shelf legal services at affordable rates to established businesses and startups in the Abilene area and throughout Texas.
We are available at your convenience and will give your business (no matter what the size) personal attention, in-depth tailoring to your needs, and affordable prices.
Contact us to discuss your small business matter today one-on-one with one of our small business attorneys.