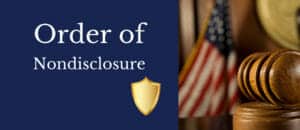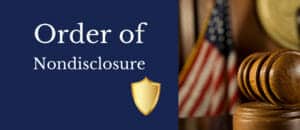 If you are not able to get your arrest or criminal record expunged you may want to consider an Order of Nondisclosure.
Under certain circumstances, we can ask the court for an order of nondisclosure.
This order legally frees you from having to disclose certain criminal offenses in your past.
An order of nondisclosure also prohibits certain (but not all) government agencies and entities from disclosing information about certain criminal records.
A nondisclosure order seals part of your criminal record. The order stops public entities, including courts, clerks of the court, law enforcement agencies, and prosecutorial offices, from sharing information about the sealed offense.
If you have a nondisclosure order for an offense, you do not have to enter the offense on most job applications when a prospective employer asks about any past criminal record.