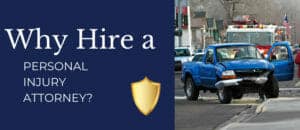 If you have been injured, hire a personal injury lawyer to represent you.
There are a number of benefits to having an attorney on your side.
Here are a few benefits that you should be aware of.
A personal injury lawyer can be professional and objective.
They can make decisions that aren't based on emotion and pain.
A personal injury attorney is experienced which means they can help you with a variety of things.
One thing that an attorney will be able to help you with is the negotiation of compensation. They will be able to negotiate fair compensation for you.
An attorney can help you get proper medical attention for your injuries.
A personal injury lawyer can help you make better decisions throughout your entire case.
What Types of Harm Can Be Cited?
Common examples of bodily harm cited in Texas personal injury cases are:
Fractures and soft tissue damage
Traumatic brain injuries
Back and neck injuries
Development of adverse health conditions (i.e. cancer/kidney damage/heart attack)
Delayed or failed diagnosis of a detrimental medical condition
Wrongful death
This can mean a faster timetable for receiving compensation or even higher compensation. It can be very beneficial for you to hire a personal injury lawyer.
The Texas Department of Transportation shares these statistics from 2020.
Every two minutes and 34 seconds someone was injured in a car crash in the state.
Every two hours and 15 minutes someone dies in a car crash in the state.
Over half of fatal crashes took place in rural areas resulting in 1,988 deaths.
Alcohol was involved in 25% of all fatal crashes.
The professionals here at Blizzard & Zimmerman Attorneys are ready to help you when you need a personal injury attorney.
Call us today to schedule a free consultation.
We're also experienced trial attorneys, representing clients in civil lawsuits. We manage all phases of the litigation:
Investigation
Discovery
Pleadings
Through the pre-trial, trial, settlement, and appeal court processes if needed.
If you have questions for a personal injury attorney, please contact us today for a free consultation with one of our attorneys, not a legal assistant or office staff.
Together, we'll work towards earning you the compensation and justice that you deserve. Call today.