The murder conviction reversal in the Clinton Young case out of Midland County, Texas offers hope to loved ones of those incarcerated in state Prisons. It also offers hope to over 300 people who were convicted of criminal charges in Midland County over the last 20 years.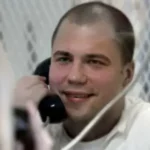 The September 2021 Texas Court of Criminal appeals action which vacated his conviction and death sentence, in this case, has some broad implications for those who have been convicted in Midland County.
It also has implications for ANYONE seeking freedom from Texas prisons using the 11.07 writ of habeas corpus process.
In the Clinton Young case, a series of legal actions, along with an investigation into financial records by the Midland County District Attorney, revealed a serious problem.
The problem was that there were problems of misconduct not only with Young's prosecution and murder conviction that resulted in him being on Death Row but his case spurred an investigation which also revealed problems in cases of over 300 other individuals who were convicted in Midland County since 2001.
Those people who have been convicted have been notified by the Midland County District Attorneys' office of the circumstances surrounding their convictions.
The full text of the Texas Court of Criminal Appeals opinion issued on September 22, 2021, is here.
If you are a person who had been convicted in Midland County or know of anyone who was affected we do suggest that you seek legal counsel to review your case.
In Young's case, this shows that there is always hope for freedom from prison for your loved one as this action came after a number of writs were filed in his case.
Learn More About the Clinton Young Case and Seeking Freedom from Prison
Learn more in these 3 videos as I take a serious look at the Clinton Young Case.
If you have any questions please join and post in our Facebook Group: Winning Freedom for the Incarcerated – Texas. Here attorneys and loved ones of the imprisoned discuss appeals and the post conviction writ process used to free loved ones from incarceration:
https://www.facebook.com/groups/winning.freedom.for.incarcerated/
Download our free Post-Conviction Writ Guide – "Winning Freedom from Prison: 5 Critical Things to Know to Pursue Overturning a Conviction or Sentence" at:
https://www.bzfreedomfromprison.com/
Are you developing an 11.07 writ of habeas corpus for your loved one? Whether you're working with an attorney or you're doing the writ process on your own, check out both the Facebook Group and our YouTube channel with more informational videos at,  https://www.youtube.com/c/WinningFreedomfortheIncarceratedInTexas and if you have any questions send me an email at appeal@blizzardlawfirm.com.
Check out our do-it-yourself online course: Winning Freedom From Prison where you learn how to work to free your loved one from prison through the 11.07 writ of habeas corpus process. at https://blizzardlawfirm.com/11-07-writ-of-habeas-corpus-course/.
This course is a comprehensive guide to the legal writ of habeas corpus to seek freedom for your loved one in Texas.
Resources-
Clinton Young Foundation – Facebook Group
He Was Nearly Executed 4 Years Ago. Now A Texas Appeals Court Has Tossed His Conviction. – Huffington Post
Court of Criminal Appeals tosses murder conviction of Clinton Young – KOSA TV TV-Midland
Former death row inmate released on $150,000 bond following crowdfunding efforts: 'It's not a win until my feet touch grass' – Insider.com
Death Penalty Information Center – Facebook Group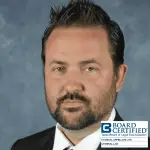 Jacob Blizzard is board certified in both criminal law and criminal appellate law.
He regularly practices in the areas of state and federal criminal defense, criminal appeals, post conviction writs of habeas corpus.
In Texas, there are more than 100,000 attorneys licensed to practice, but only 7,450 are board certified. In the entire State of Texas, as of the 2019 certification year, there were only 87 attorneys board certified in both criminal law and criminal appellate law, making Mr. Blizzard one of 0.087% of attorneys in Texas to hold both of those certifications.