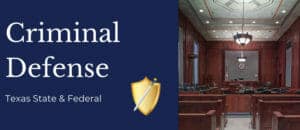 If you're facing criminal charges in San Angelo, our team made up of nationally recognized defense attorneys led by our board-certified criminal law and criminal appeal attorney is here to help. We understand that every detail of your case is crucial, and we'll thoroughly examine them all to come up with the best strategy for your unique situation.
As the largest criminal defense firm in the area, we have extensive experience in handling both Texas state and federal criminal cases. Led by attorney Jacob Blizzard, who is board-certified in both Criminal Law and Criminal Appeals, along with being a Super Lawyers Rising Star and National Trial Lawyers Top 100 attorney. Jacob's profile on the Texas Board of Legal Specialization website: https://www.tbls.org/profile/24068558
We believe in being proactive when it comes to representing our clients. If you've been charged with a crime or are under investigation, it's important to reach out to an attorney before speaking to law enforcement.
At Blizzard & Zimmerman Attorneys, we take your rights and freedom seriously. During a personal consultation with our attorneys, not just a staff member, we'll get to know all the ins and outs of your case. This way, we can outline the best defense options for you.
If you or a loved one has been accused or charged with a felony crime, it's critical that you hire an experienced board-certified criminal defense attorney.
If you have any questions, don't go it alone. Blizzard and Zimmerman Attorneys will sit down with you one-on-one to review your case and your options for the best possible outcome for your situation.
If you are facing murder charges, Attorney Jacob Blizzard is among the small number of Texas Capital Murder Appellate List Qualified Attorneys in the 7th Judicial Region of Texas.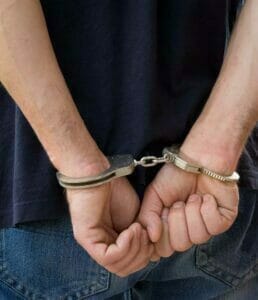 Clients who face criminal charges are confident in the abilities of attorneys Jacob Blizzard, Matt Zimmerman, Sarah Durham, and Morgan Walker to vigorously defend them with personal attention.
To discuss a state or federal felony criminal investigation, arrest, charge, or conviction with a criminal defense attorney that also serves Midland, TX; Abilene, TX; Odessa, TX; and  Big Spring, TX and nearby areas contact Blizzard & Zimmerman Attorneys. When you need a state or  federal criminal defense attorney you can turn to Blizzard and Zimmerman Attorneys.
Blizzard & Zimmerman Attorneys Handle Texas and Federal Criminal Cases
Homicides
****Attorney Jacob Blizzard is Texas Capital Murder Appellate List Qualified, 7th Judicial Region
Building
Habitation
Vehicle
Theft
Forgery/Forgeries
Habitual offender crimes
Fraud
Computer crimes
Money laundering
Identity Theft
Healthcare Fraud
Embezzlement
Bankruptcy Fraud
Corporate Fraud
Investment Scams
Money Laundering
Tax Evasion
Organized Crime
Weapons charges
Possession of a firearm by a convicted felon
Juvenile crimes
Driving under the influence of drugs
Habitual DWI
DUI Defense
Driving while license invalid – DWLI
Detox and jail release
Probation violations
Federal crimes
Expungement | Criminal records sealing
Release from Sex Offender Registration Requirements
Sealing Records
Expunctions
Occupational Driver's License
Motion To Revoke Probation
Grand Jury Subpoena
Grand Jury Indictment
Federal Criminal Defense
If you've been charged with a federal crime in San Angelo, it's important to take it seriously. A federal criminal defense charge can have a significant impact on your career and reputation.
At Blizzard & Zimmerman Attorneys, we specialize in federal criminal defense and have the expertise to provide you with the best representation possible. Our team is experienced in handling a wide range of federal cases, including murder, robbery, drug distribution, rape, child molestation, embezzlement, fraud, and more. If you need a dedicated defense team on your side, contact us today.
In Texas, crimes are classified as either felonies or misdemeanors. Both types carry serious consequences, and it's crucial to have personal attention and dedication to protect your freedom and fundamental right of liberty.
Federal criminal cases require a unique level of attention to detail and knowledge of the federal criminal system, which operates at a faster pace compared to state systems.
Our team of criminal defense attorneys, including Jacob Blizzard, Matt Zimmerman, Sarah Durham, and Morgan Walker, can work with you to build a strong defense. We will strive to prevent a conviction altogether or present your side of the story to the judge or jury, giving you the best chance to receive the most lenient sentence possible. If things don't go as planned, we can also assist you with the post-conviction writ process.
Don't wait, reach out to us today and let us fight for your rights and future.
We Are Proud to Serve San Angelo, TX and Nearby Areas
If you're in trouble with the law, Jacob Blizzard, Matt Zimmerman, Sarah Durham, and Morgan Walker are the team you want on your side. They'll fight hard for you and give you the individual attention you deserve.