RESULTS: Grand Jury Refuses Felony Injury to a Child Charges and Mother Gets Her Children Back.
Mr. Blizzard and Mr. Zimmerman represented Client, a young mother, who had been involved in an abusive and controlling relationship.
The combination of family law and criminal representation came together for this joint representation client when Client confronted her husband about his abuse and attempted to stop him from leaving while intoxicated with the children.
Police were on scene, and when Client picked up her child to take the child in the house, the police yanked the child from her, possibly causing him injury.
The police arrested her accusing her of causing an injury to her child.
The police put an emergency protective order on her barring her from access to her children for over a month.
By filing for divorce and pursuing custody of her children, Mr. Zimmerman was able to secure Client's children back with her at the temporary orders hearing in the family case.
On the criminal side, the district attorney's office presented the case for charges before the grand jury.
Mr. Blizzard and Mr. Zimmerman prepared her to appear and testify before the grand jury. Client attended, testified, and the grand jury decided that no charges would be pursued doing what's called a "no bill," meaning no indictment or charges would be pursued.
-May 2022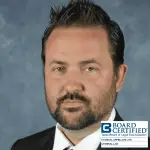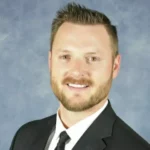 Attorney Jacob Blizzard is board certified in both criminal law and criminal appellate law.
He regularly practices in the areas of state and federal criminal defense, criminal appeals, post conviction writs of habeas corpus.
In Texas, there are more than 100,000 attorneys licensed to practice, but only 7,450 are board certified. In the entire State of Texas, as of the 2019 certification year, there were only 87 attorneys board certified in both criminal law and criminal appellate law, making Mr. Blizzard one of 0.087% of attorneys in Texas to hold both of those certifications.
Matt Zimmerman is a lawyer who has a passion for the law that extends to all aspects of family law that can affect individuals' daily lives. His practice is broad-based, allowing him to provide legal guidance in a wide range of areas, including divorce, child custody, child support, property division, and more. Whether he is representing clients in court or working to resolve disputes through mediation or negotiation, Matt's dedication to his clients' rights and interests is unwavering. With his extensive knowledge of family law and his commitment to providing compassionate, personalized service, Matt is a legal professional who goes the extra mile.
Attorneys Jacob Blizzard and Matt Zimmerman work tirelessly to achieve the greatest possible results for each of our clients and their families. This is a selection of one of our many successful results, settlements, and verdicts. Every case and client is unique and depends upon the individual facts and circumstances of each case. Clients may or may not obtain the same or similar results in each case.